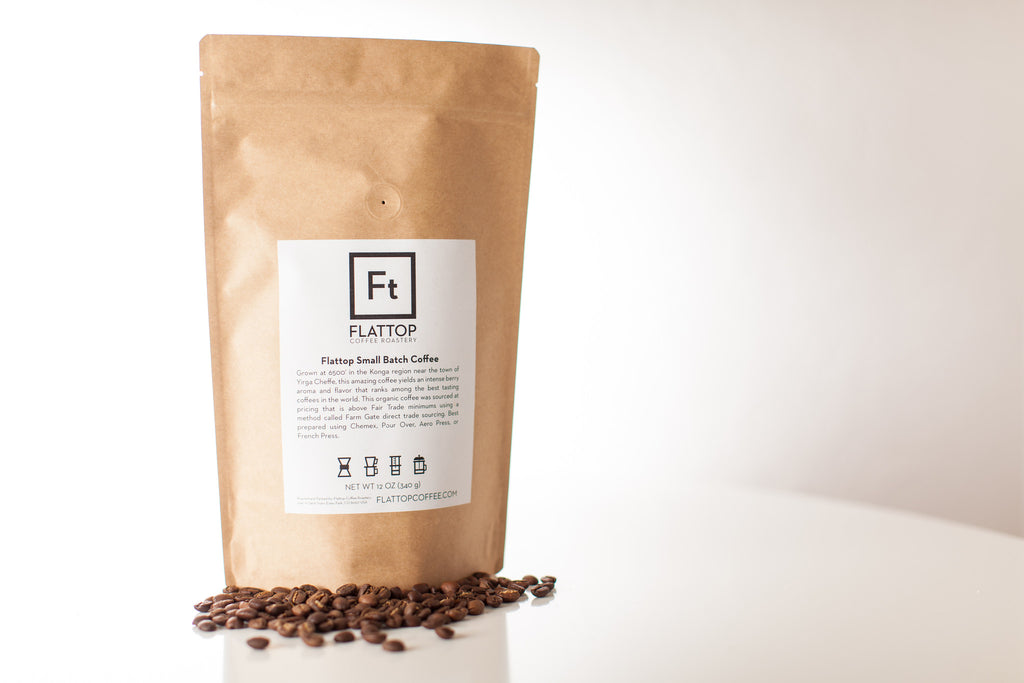 Cupping Notes: Floral aromas, lemon wafer, white & brown sugars, jasmine, honey, baked peaches.
This is one of the first Yirga Cheffe crops of 2015 and it is outstanding. The coffee comes from a private collection that is washed in a collective washing station in Adado, Yirga Cheffe.
The dry fragrance offers floral notes, lemons, and sugar. In the cup, you may find notes of jasmine and more flowers along with sweet honey. The flavor is sweet, clean, and complex with black tea and fruit undertones followed by a wonderful long aftertaste.
Recommended Brewing Methods
Standard Brew
Chemex
Pour Over
French Press
Siphon
Coffee Specifications
Region: Adado, Yirga Cheffe, Ethiopia

Processing: Wet Process

Cupping Score: 91.8

Variety: Heirloom
Roasting and Shipping Schedule
This coffee is roasted and shipped every Monday. We ship all coffees via 2-Day shipping so that it will arrive to you as the coffee is entering the peak of it's flavor profile. After the roast, coffee flavors continue to develop over the next 24 - 48 hours. During this phase, our coffee is in transit to you. By the time you receive it, it should be entering the peak consumption time that will last around 10 - 14 days.
Our Guarantee
We are committed to standing behind our coffees. We carefully select and roast some of the highest quality coffees available in the world today in order to enable you to experience the best that today's coffee producers have to offer. Even so, if you are not satisfied with our coffee for any reason, we'd like to give you a full refund with no questions asked.