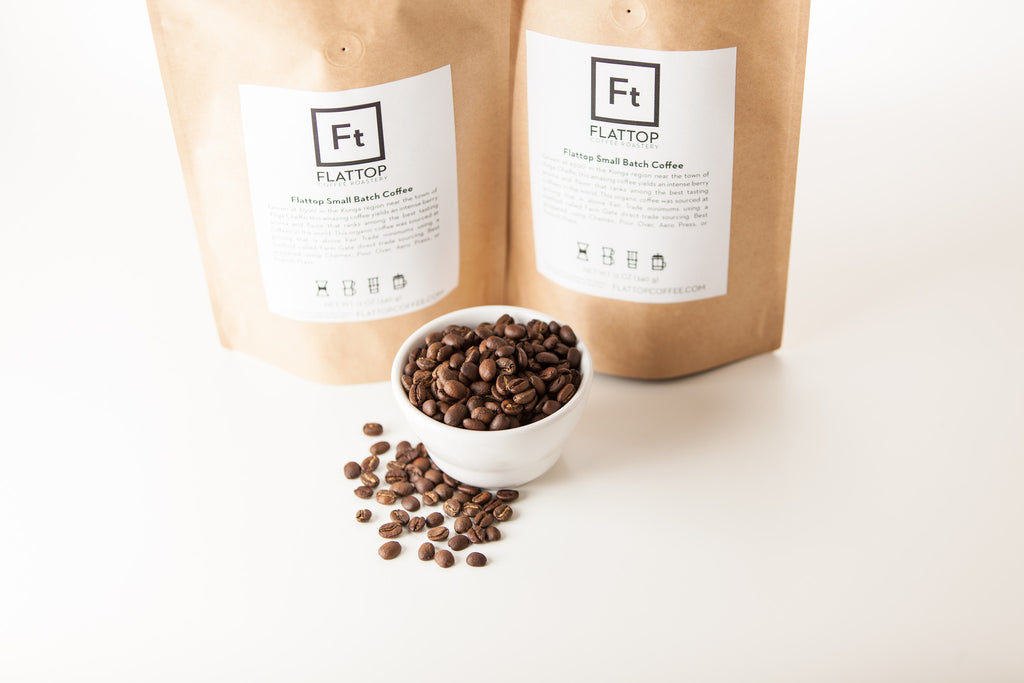 Cupping Notes: Lemon, Cinnamon, Clove, Honey, Caramel, Vanilla, Chocolate
This outstanding Rwandan coffee is competition level coffee and has won a Cup of Excellence award in past years. This year's lot is producing a wonderful pour-over coffee in the light-medium roast profile and a phenomenal espresso with a touch darker roast. We're doing a City+ roast for pour-over preparation, but if you would like an espresso roast, we will push it a bit further into the roast to bring out more of the chocolate and fruit sweetness into the finish. Like our Ethiopian Agaro, this is producing a fantastic single-origin espresso.
This lot come from an area in Rwanda called the Kibuye Valley, which is near Lake Kivu, one of the African Great Lakes. It was grown at around 6500' above sea level.
NPR wrote a little story on the farmers that created this coffee near Lake Kivu and the transformation that they've gone through to become producers of some of the world's best coffee.
This video is worth a watch a bit more about the people behind this extraordinary coffee:
Recommended Brewing Methods
Standard Brew
Chemex
Pour Over
French Press
Siphon
Espresso
Coffee Specifications
Farm: Gitesi Private Washing Station

Processing: Wet Process

Cupping Score: 90.9

Variety: Bourbon
Roasting and Shipping Schedule
This coffee is roasted and shipped every Monday. We ship all coffees via 2-Day shipping so that it will arrive to you as the coffee is entering the peak of it's flavor profile. Most coffees taste somewhat flat for the first 24 - 48 hours after the roast. During this phase, our coffee is in transit to you. By the time you receive it, it should be entering the peak consumption time that will last around 10 - 14 days.
Our Guarantee
We are committed to standing behind our coffees. We carefully select and roast some of the highest quality coffees available in the world today in order to enable you to experience the best that today's coffee producers have to offer. Even so, if you are not satisfied with our coffee for any reason, we'd like to give you a full refund with no questions asked.